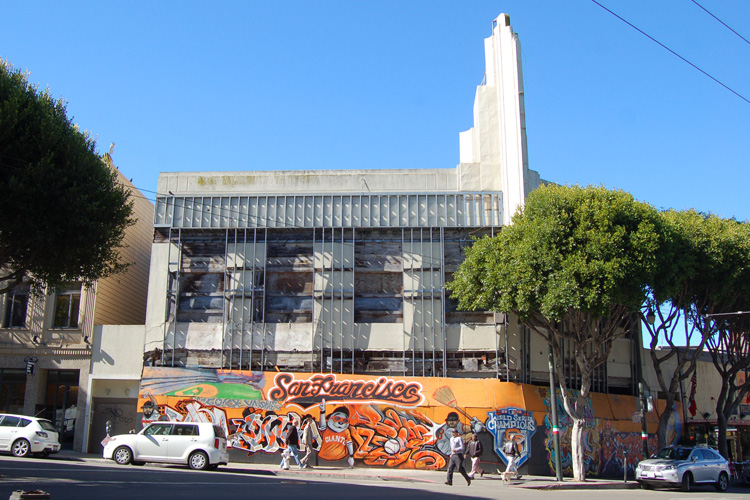 The Central Subway tunnels would end here, at the Pagoda Palace in North Beach, under a plan to relocate the retrieval site for the project's tunnel boring machines.
Today the Board of Supervisors Land Use Committee voted 3-0 to recommend approval of a Special Use District (SUD) for the Pagoda Palace (1731-1741 Powell Street). The SUD, a key component of the plan to relocate the retrieval site for the Central Subway's tunnel boring machines (TBMs) from Columbus Avenue, would allow the owner of the Pagoda Palace to move forward with a previously approved development project after the building is demolished and the TBMs extracted.
Tomorrow the full Board of Supervisors will consider the SUD. This meeting will be held at 2 p.m. at City Hall, Room 250.
Under the retrieval site relocation plan, the Pagoda Palace will be demolished this spring. Central Subway crews will then prepare the site for arrival of the TBMs. The state-of-the-art tunneling machines are expected to reach North Beach in 2014.
We will continue to keep the community informed as we work to respond to concerns about the original retrieval plan. Thank you for your continued participation and patience.