The box on the left side is the future site of the escalators for the Chinatown Station. The area on the right is the frame for a walkway which will lead to the roof plaza.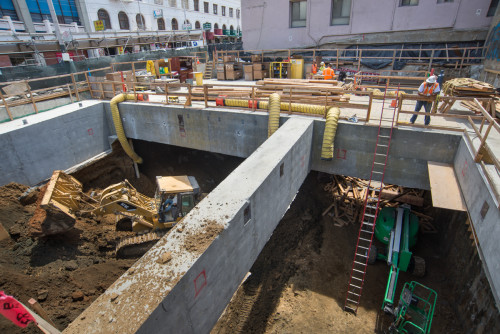 A north-facing view of the future subway station entrance. The yellow "loader" below scoops and piles dirt as part of the excavation process.
A "loader" and construction worker remove excess dirt, rocks and construction materials from under the recently-constructed roof slab.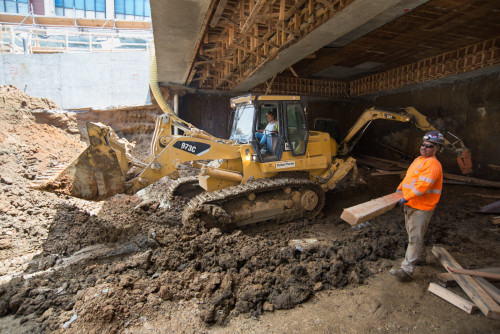 Want to see more photos of project construction?  Check out our Flickr, updated weekly!