Work is being done to upgrade utilities for the station platform at 4th & Brannan streets.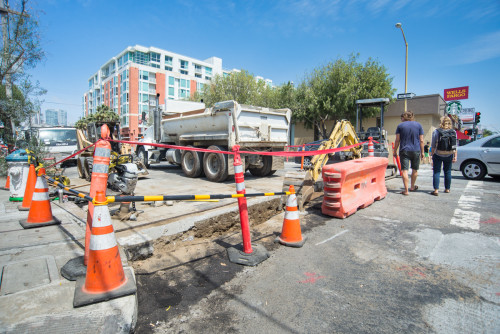 Workers replace old water and sewer pipes on 4th Street between Townsend and King streets prior to the installation of track for the new surface portion of the Central Subway alignment.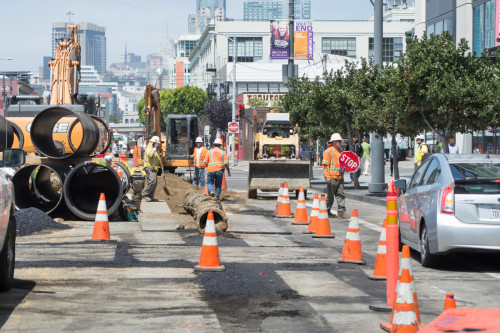 Crews wrap utility work at 4th & King prior to installation of new track over the Labor Day Weekend. Special work is scheduled to begin at 10 p.m., Friday, Sept. 4 and run through early morning on Tuesday, Sept. 8.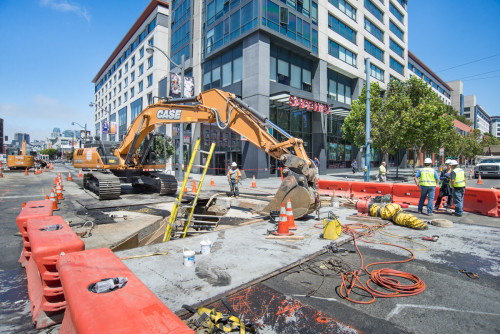 Want to see more photos of project construction?  Check out our Flickr, updated weekly!