The Central Subway Community Advisory Group (CAG) and community members learn more about the upcoming 4th & King trackway work. The meeting was held at the Creamery in SOMA.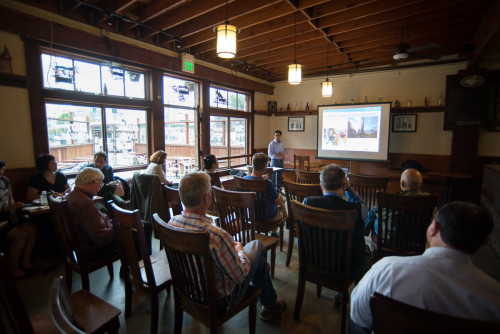 Crews are preparing for the upcoming trackway work which will take place starting 10 p.m., Friday, September 4 through early morning, Tuesday, September 8. During construction there will be detours and traffic impacts around the construction zone.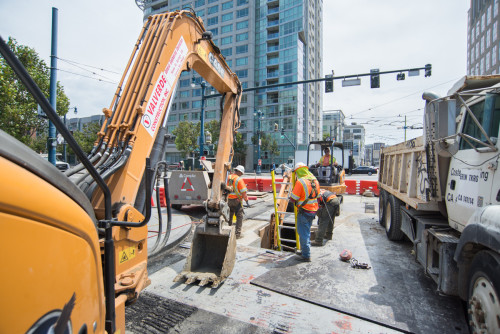 Outreach is ongoing to inform customers, residents, merchants and motorists about the upcoming construction so that they can plan ahead.
Want to see more photos of project construction?  Check out our Flickr, updated weekly!