Utility relocation work is underway at the intersection of Washington and Stockton streets.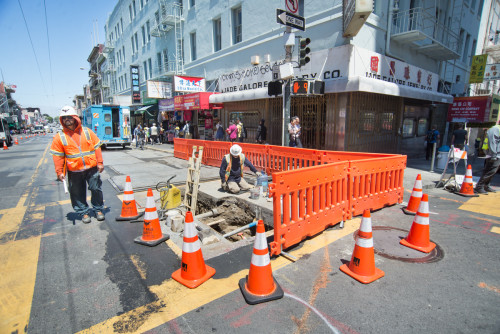 Workers move welding equipment for the construction of temporary supports in the station entrance structure.
Temporary supports, also known as walers, are installed prior to the construction of the finished walls.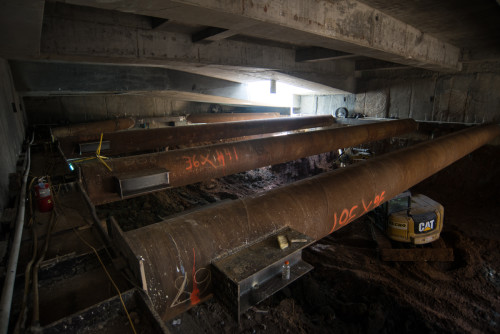 Want to see more photos of project construction?  Check out our Flickr, updated weekly!