Construction of the North Concourse at the future site of the Union Square/Market Street Station.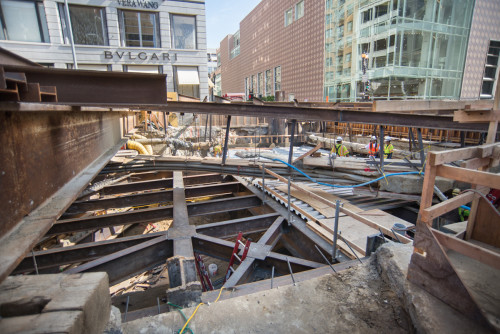 Crews build a new ramp inside the Union Square Garage located at the southeast corner of Union Square.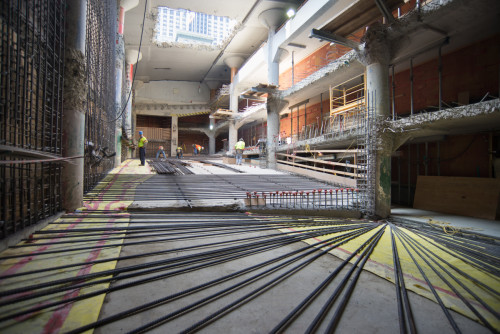 Work is taking place on all four levels of the garage.  This work includes laying rebar, constructing concrete forms and building a wall.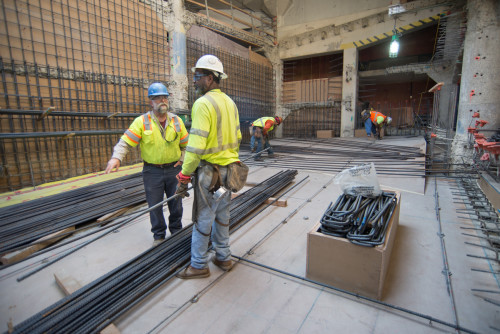 If you would like to see more photos of project construction, check out our Flickr, updated weekly!