A large concrete structure for the Yerba Buena/Moscone Station has been constructed under 4th Street between Folsom and Howard.  This structure, called the "station box" will eventually become the platform area where subway riders will board and depart waiting trains.
A large-diameter ventilation fan keeps the work site safe while workers maneuver temporary steel supports into place.  These supports are called "walers."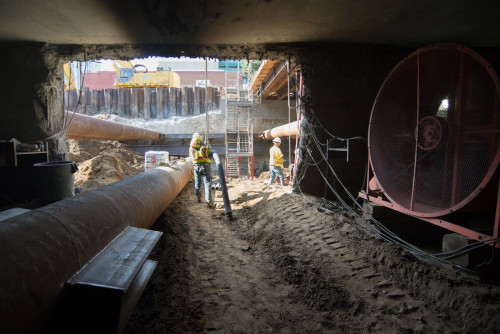 Eventually, floors and finished walls will replace the temporary steel supports you see here.  After construction is complete, riders will begin using the station in 2019.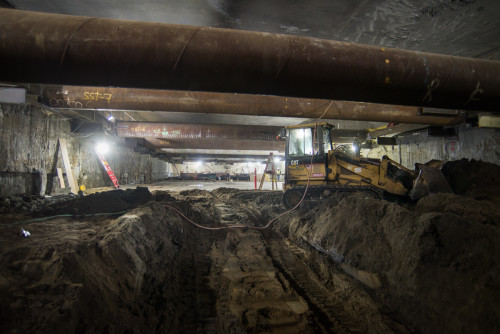 If you would like to see more photos of project construction, check out our Flickr, updated weekly!