Sunshine reaches 80′ below, shedding light on temporary supports inside the headhouse of the Chinatown Station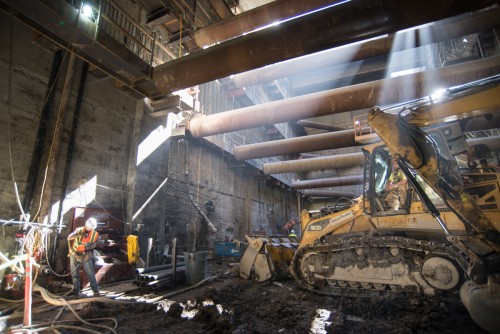 Pipes form an arch over the future entrance to the station platform. As work continues, the arch will be cut to create a passageway.
An up-close look at archway work. Survey markings on the wall help guide drilling operations.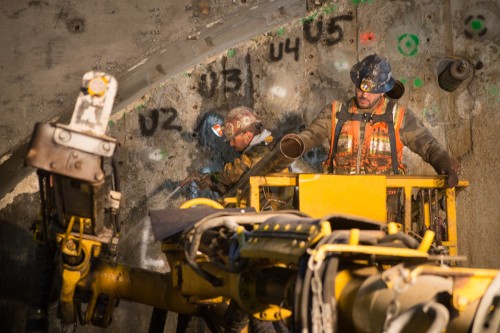 If you would like to see more photos of project construction, check out our Flickr, updated weekly!