This is what one might see above ground where utility upgrade work is underway at 4th & Howard —  construction workers, planks and heavy equipment.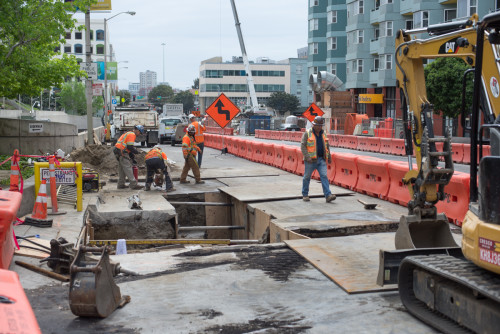 Here is a look at the work taking place underground, where construction crew members mix materials for the next phase of mezzanine floor slab construction.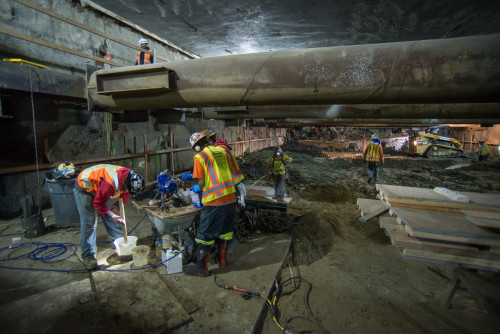 An up close photo of a carpenter as he cuts wood for the next section of the station box.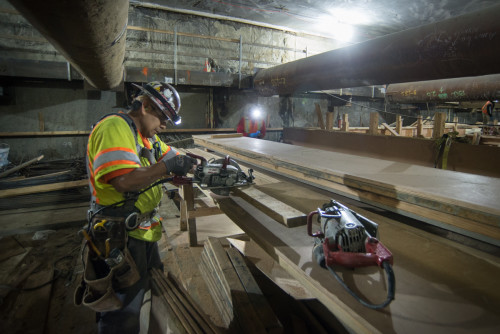 If you would like to see more photos of project construction, check out our Flickr, updated weekly!