Construction is in full swing both above ground and below on Stockton between Maiden Lane and Ellis Street. In this photo, concrete for a new curb has been poured at the northeast corner of Stockton and Geary streets.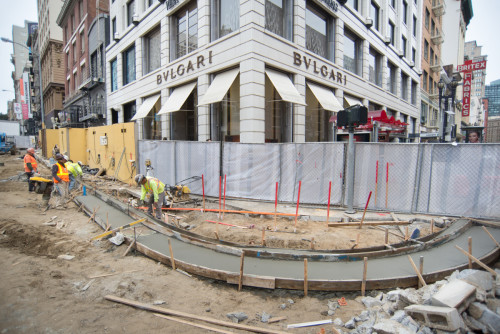 Waterproofing vinyl and a slab of concrete now cover a new section of roof deck on the north side of the O'Farrell and Stockton intersection.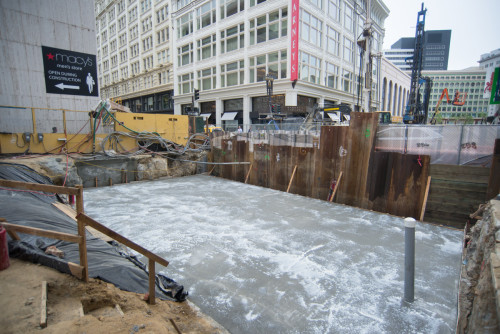 Underground, workers drill inside the station box between Geary and O'Farrell streets.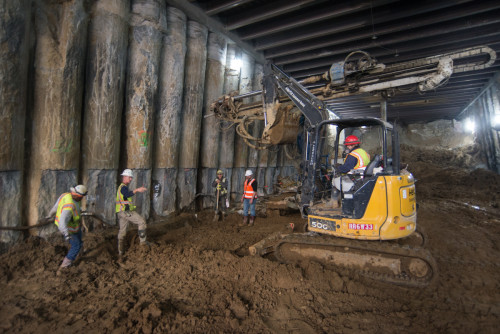 If you would like to see more photos of project construction, check out our Flickr, updated weekly!