An excavator operator dumps material removed from the station box at the access shaft south of Geary, on Stockton.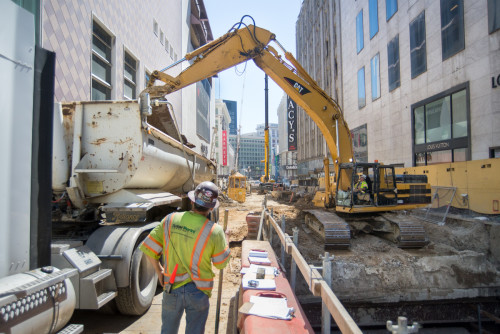 Construction workers supervise excavation activity under Stockton Street.
A view from inside the southeast corner of the Union Square Garage, as workers demolish floors to prepare for construction of the north station entrance.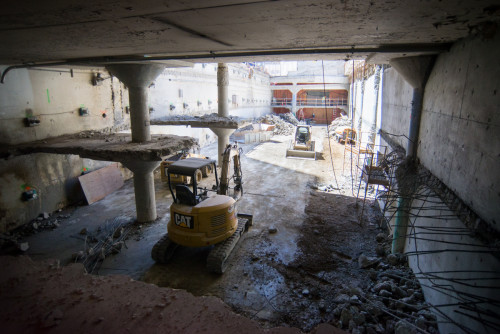 If you would like to see more photos of project construction, check out our Flickr, updated weekly!