This week's photos capture work taking place underground at 4th & Folsom. In the center of this image, an elevator carries workers and equipment to and from the underground work site.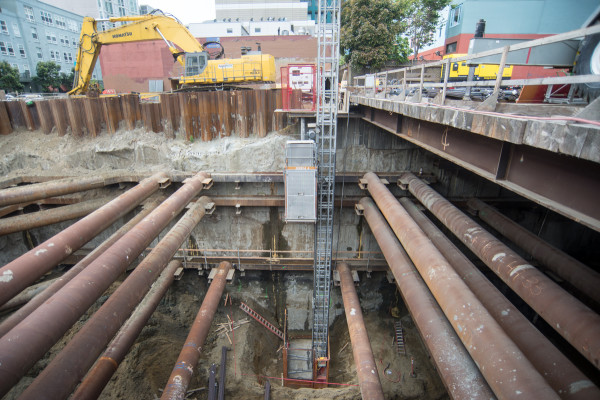 Workers assemble rebar cages for mezzanine floor beams by hand.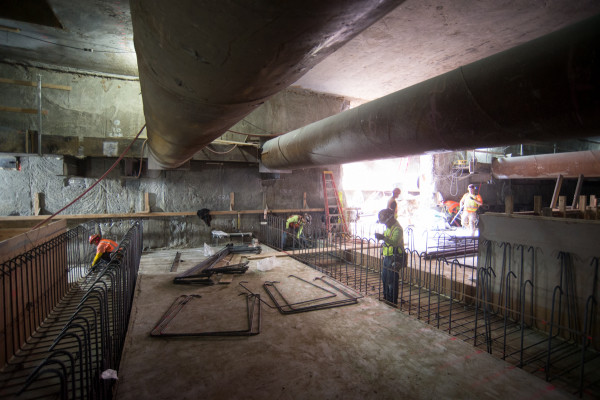 A closer view of the rebar work. To the right, a worker signals fellow team members as they work in the station box.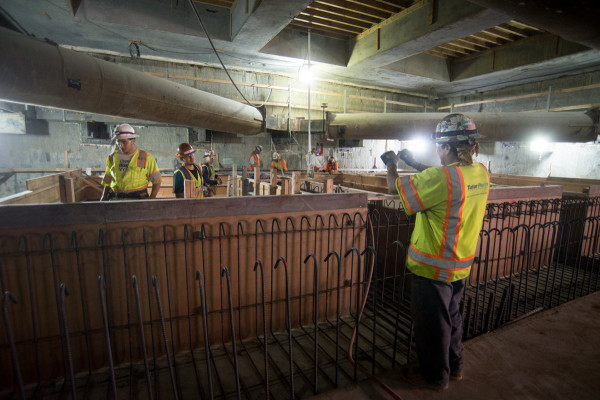 If you would like to see more photos of project construction, check out our Flickr, updated weekly!