Work along 4th Street in the SoMa district includes lots of infrastructure preparation. Here, sections of pipe are unloaded from a truck north of Townsend and stacked for installation.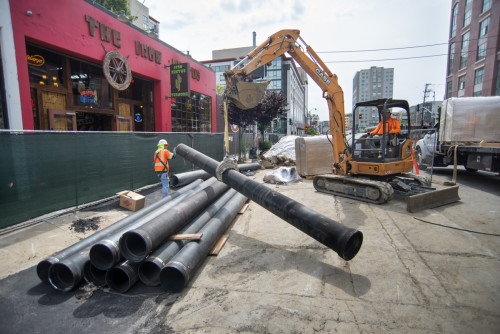 New foundations for overhead wires are being installed along the surface portion of the alignment from Townsend to Bryant.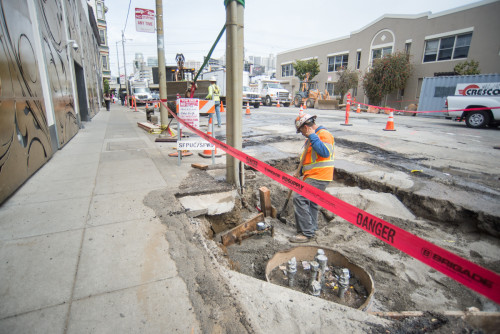 Utility installation and upgrade work continues at the intersection of 4th and Townsend.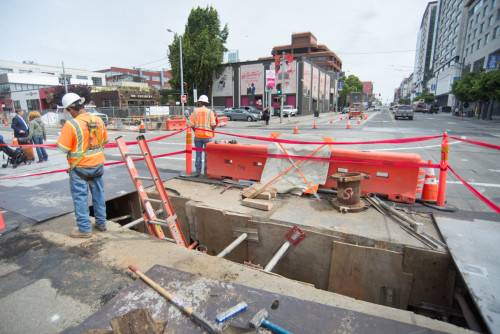 If you would like to see more photos of project construction, check out our Flickr, updated weekly!