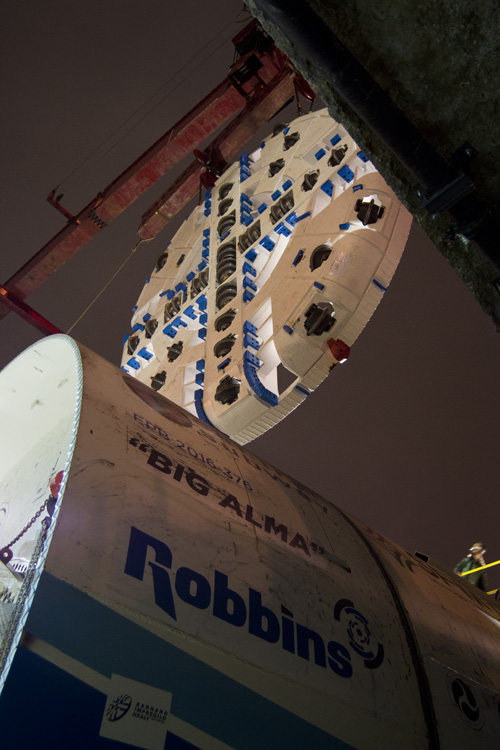 Late in the night last month, crews installed the cutter head of tunnel boring machine (TBM) Big Alma. The massive machine's cylindrical shield was already in place below.
Big Alma has arrived. The massive tunneling machine — the identical twin of recently launched Mom Chung — is now under assembly underground. Last month, tunneling crews lowered large sections of Big Alma into the tunnel launch box, the major excavation under 4th Street between Harrison and Bryant where tunneling begins. After about two months of assembly, Big Alma will begin building a tunnel parallel to Mom Chung's, extending the Muni Metro T Third Line through SoMa, Union Square and Chinatown.
The photos in this post show the installation of Big Alma's cutter head. The cutter head, a spinning excavator at the front of the machine, will dig through bedrock, clay and sand as Big Alma travels north beneath 4th Street, Stockton Street and Columbus Avenue. This major component of the TBM is about 20 feet in diameter and weighs about 143,000 pounds. While tunneling is underway, the cutter head will pump out an environmentally safe, soap-like foam to condition the ground as it cuts through the earth like a cheese grater. Once loosened, spoils pass through holes in the cutter head for transport out of the tunnel.
To learn more about the TBMs and their tunneling journey, follow them on Twitter. They're @BigAlmatheTBM and @MomChungtheTBM.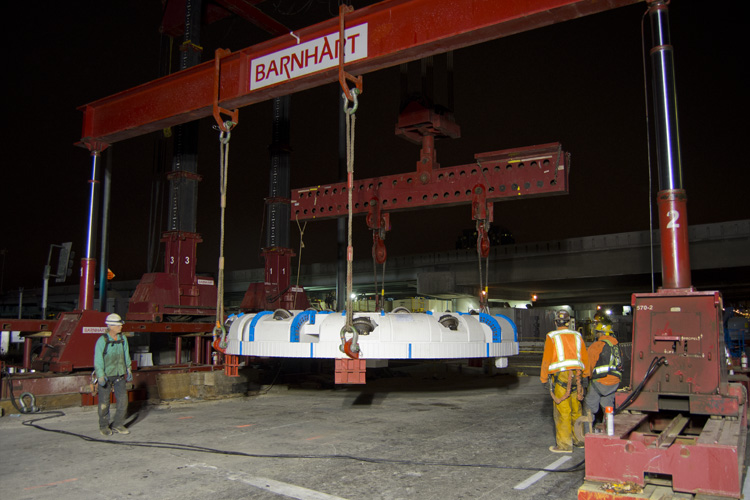 A large red crane, called a gantry crane, lifts the cutter head from the ground.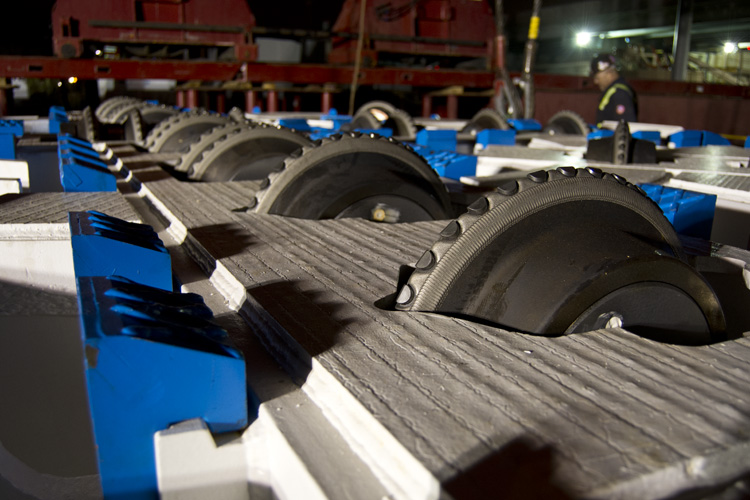 When Big Alma tunnels, these wheels will spin to loosen the ground, aided by an environmentally safe, soap-like foam that conditions it.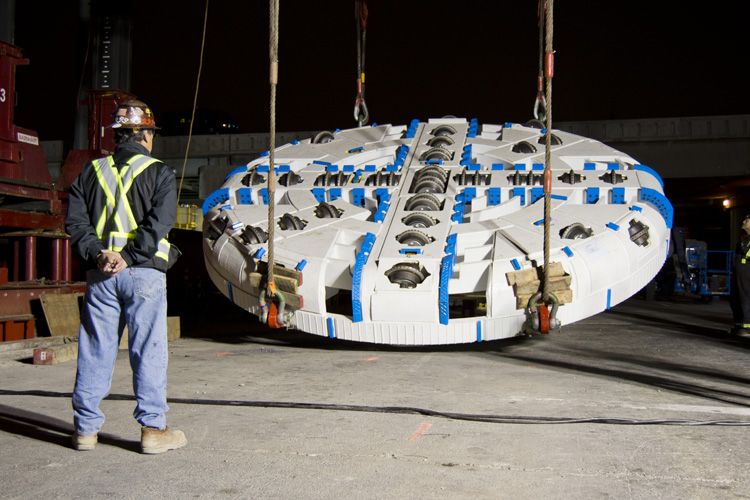 Operated by our tunneling crews, the crane lifts the cutter head into a vertical position to allow for installation.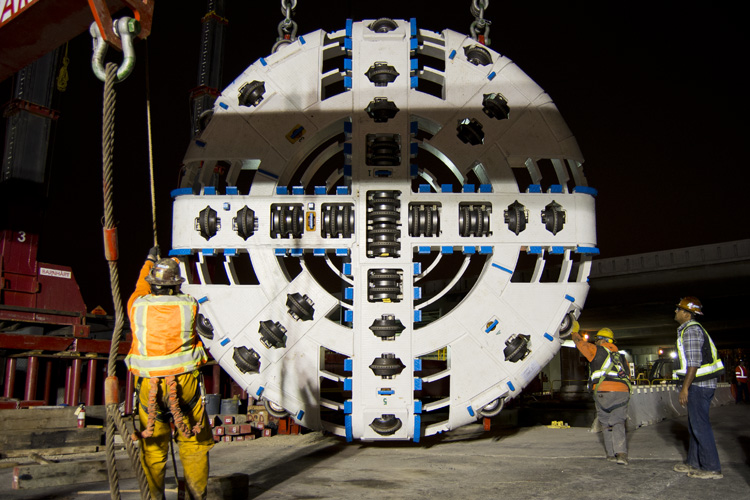 Crews help stabilize the cutter head before lowering it underground.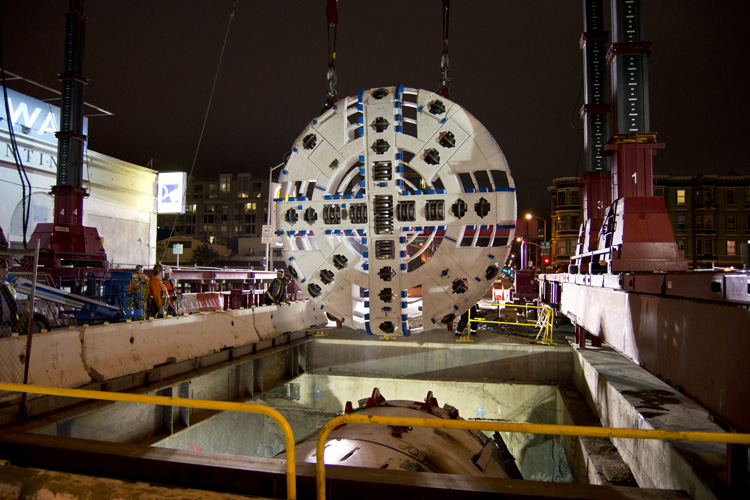 The crane moves the cutter head into position over the tunnel launch box, where Big Alma's cylindrical shield awaits.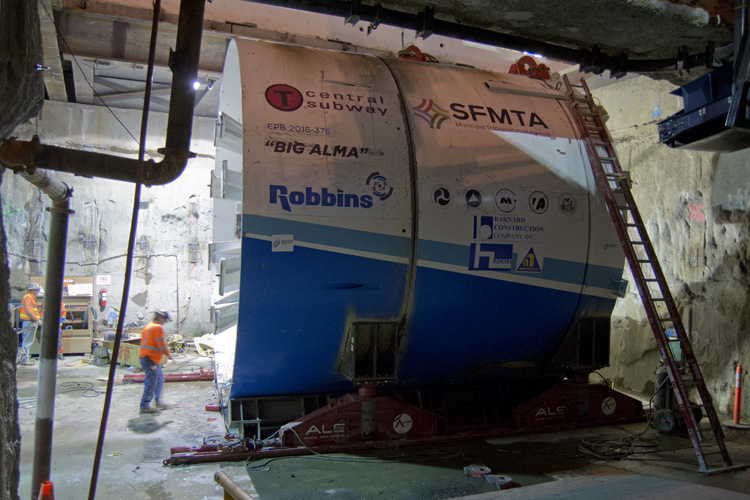 The shield, already underground, will stabilize the tunnel and form a watertight barrier while mining is in progress. Concrete tunnel segments are installed within the back of the shield and bolted together by tunneling crews.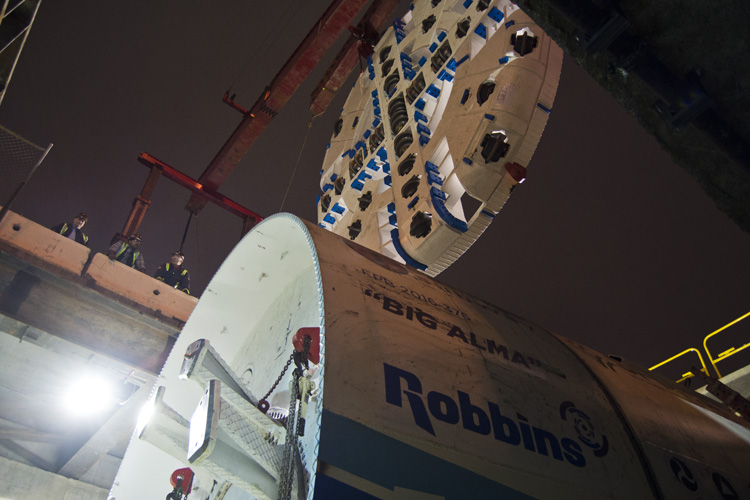 Above the shield, the cutter head descends into the excavation.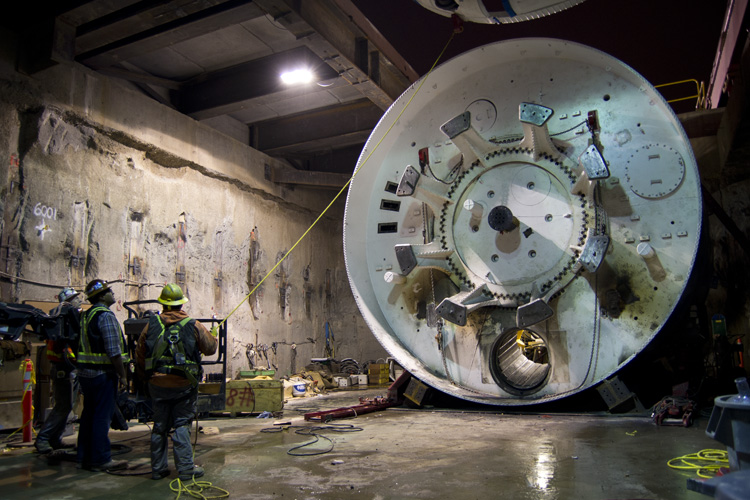 The front of the shield, before the cutter head is installed. During tunneling, excavated ground spoils will pass through the hole at the bottom for transport out of the tunnel.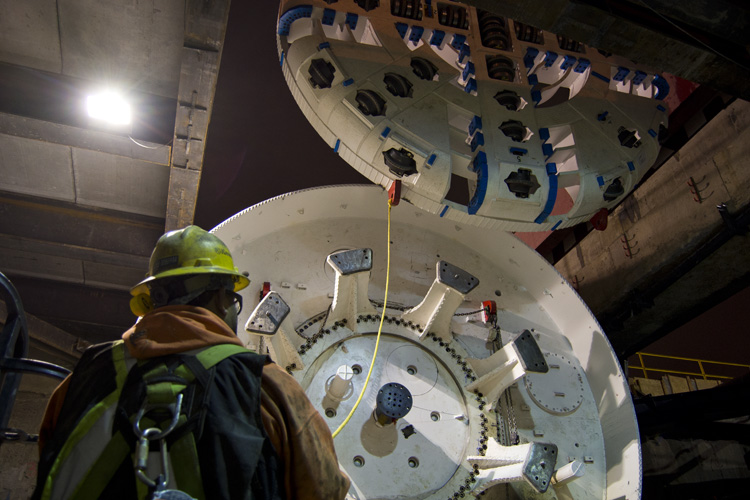 The cutter head continues its descent into the excavation.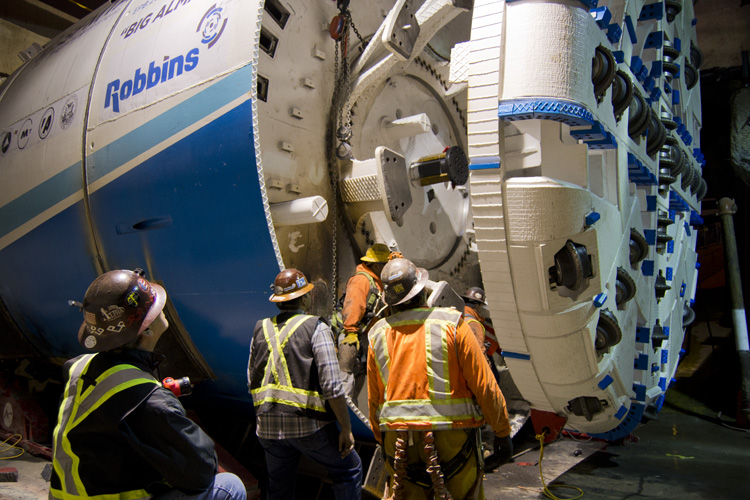 Once the cutter head is lowered, crews work to connect it to the shield.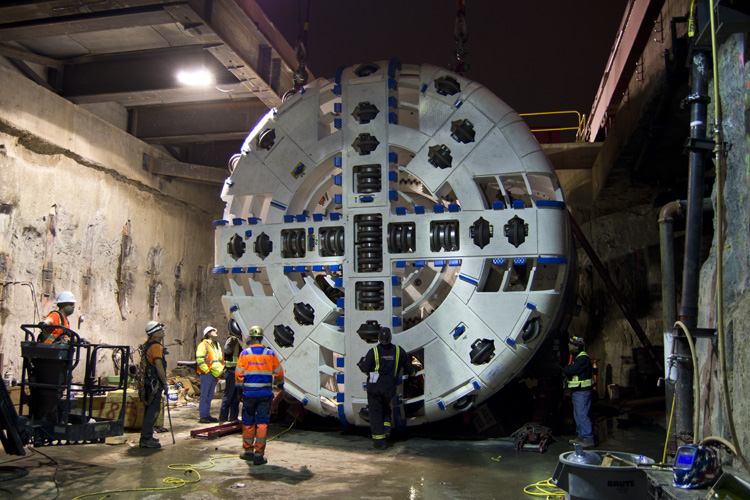 To connect the TBM segments, crews bolt them together. Later, they will reinforce the connections with welding.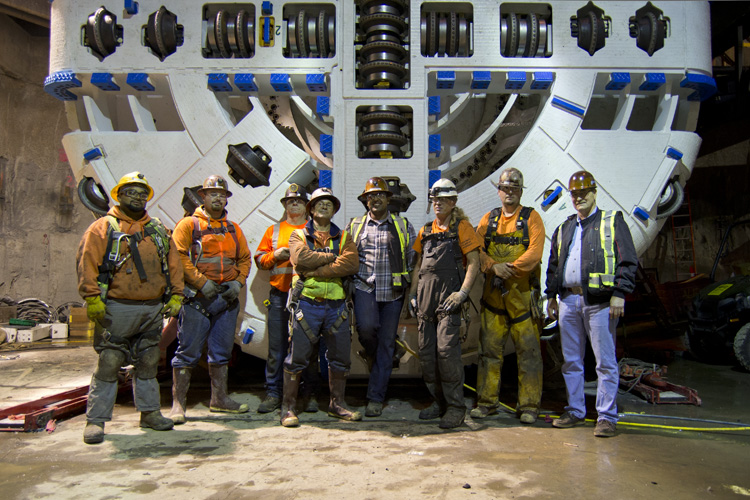 The TBM assembly team poses in front of Big Alma. We thank our dedicated crews for all their hard work.