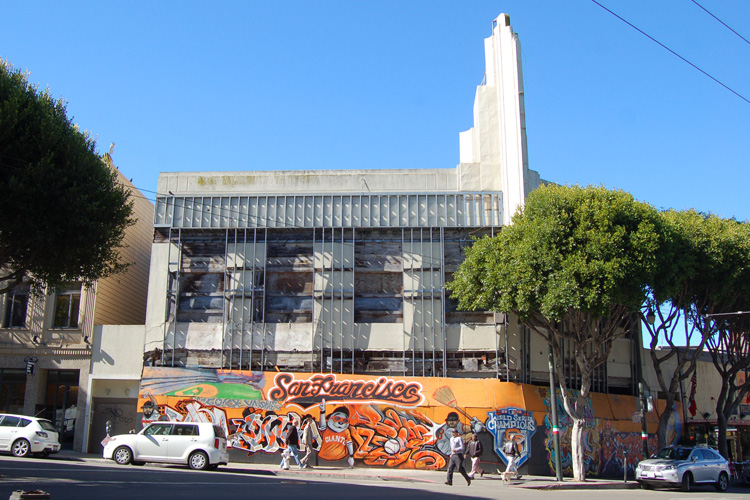 The Central Subway tunnels would end here, at the Pagoda Palace in North Beach, under a plan to relocate the retrieval site for the project's tunnel boring machines.
The Board of Supervisors today voted unanimously to pass a key component of the plan to relocate the retrieval site for the Central Subway's tunnel boring machines (TBMs) to the Pagoda Palace. The Board's vote authorizes a Special Use District that will allow the owner to move forward with a previously approved development project after the building is demolished and the TBMs are extracted. You can view a press release about the vote online here.
The Pagoda Palace is the preferred location to remove the TBMs. As a result of community objections to the original plan, which involved removing the TBMs on Columbus Avenue, the SFMTA initiated a review of alternatives. Removing the TBMs at the site of the Pagoda Palace, a building that has been vacant for nearly 20 years, minimizes local construction impacts and leaves no physical impediments to a potential extension of the T Third Line to North Beach and Fisherman's Wharf.
The retrieval site change will also require National Environmental Policy Act (NEPA) clearance by the Federal Transit Administration. If all of the necessary legislative processes and approvals occur by early April, then the demolition of the Pagoda Palace site can commence.
We will continue to update the community as the retrieval site change moves forward. Thank you for your participation in this process.