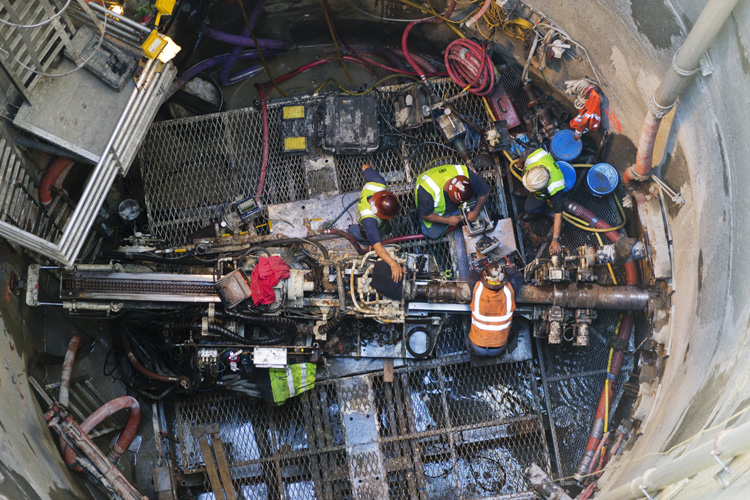 On Ellis Street, crews are drilling tubes into the earth underground. When the tunnel boring machines pass below, we will inject grout through the tubes, improving the ground.
During the next 10 days, construction to prepare for tunneling will continue in SoMa and Union Square. In North Beach, demolition of the Pagoda Palace will continue. No Central Subway construction is planned in Chinatown.
For descriptions of construction impacts in each neighborhood, click here or on the links below. We also post construction, traffic detour and Muni impact information on our project Google Map.
Construction impacts are planned to change at these locations by August 26:
North Beach: For approximately five days, starting Monday, August 19, through traffic on Powell Street between Columbus Avenue and Union Street will be restricted during working hours (7 a.m. to 3:30 p.m.). Local vehicle access to Powell Street will be provided from Union Street. At the end of each working day, the contractor will re-establish the regular traffic pattern. This temporary traffic modification will allow us to enhance public safety protections while demolishing the building's facade. See this diagram for details. Parking will be impacted in front of the Pagoda Palace property. The sidewalk in front of the property may be closed.
At these locations, current construction impacts are planned to continue until August 26:
We appreciate your patience and support while we build this essential upgrade to San Francisco's public transportation system.