Workers prepare track work at the 4th and King intersection over Labor Day weekend as part of the Central Subway project. The project will construct a modern, efficient light-rail line that will improve public transportation in San Francisco.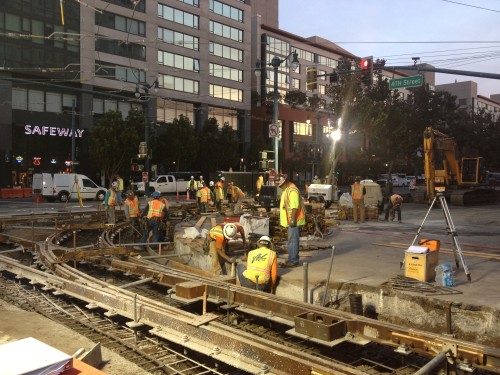 Heavy construction along the alignment, which features stops in the South of Market area, or SoMa, Yerba Buena, Union Square and Chinatown began in 2012. With 54% of the work done, and two tunnels for the trains completed, the project is currently focused on building stations and installing track and signal equipment.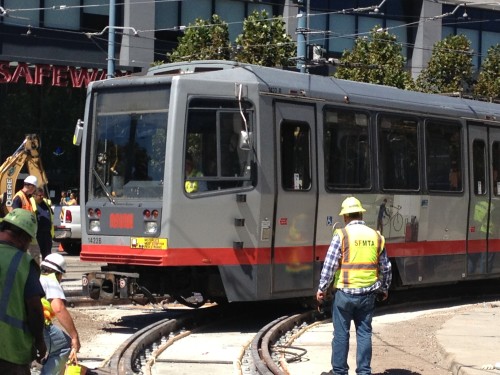 The four new stations of the Central Subway: Chinatown, Union Square/Market Street, Yerba Buena/Moscone and 4th and Brannan.

Phase one of the Central Subway Trackway Project took place over the Labor Day weekend. Crews performed initial work for installation of track and infrastructure upgrades at the intersection of 4th & King streets.
If you would like to see more photos of project construction, check out our Flickr, updated weekly!