Roof work on the western side of the Yerba Buena/Moscone Station is now complete.  Construction has switched to the eastern side as the crew prepares the site for excavation.
A single lane of traffic remains open to vehicles between Howard and Folsom streets.
Excavation of the entrance to the subway station entrance has begun on 4th Street between Clementina Alley and Folsom Street.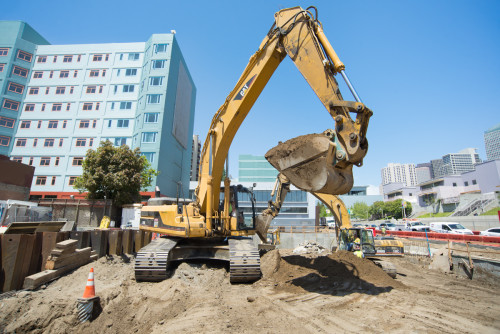 Want to see more photos of project construction?  Check out our Flickr, updated weekly!