Workers install steel plating and trench shields prior to excavating a site near Freelon Alley to conduct utility relocation work on 4th.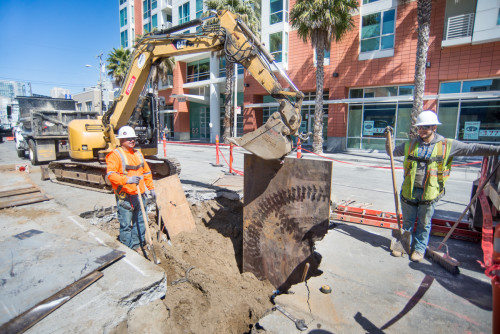 A site foreman directs workers during the excavation of a trench for sewer installation north of Townsend.
As part on-going utility upgrades, workers continue to install a high-pressure water line along the west side of 4th street between Brannan and Townsend.
If you would like to see more photos of project construction, check out our Flickr, updated weekly!